There's a special Waffle Flower Tools & Storage release today and I'm so excited to share with you the innovative, new products they have come up with! Check out the Waffle Flower product release video here for a full in-depth introduction. I will be sharing my projected created with the Disc Bound Bundle to create a reference booklet for inks.
Isn't it so cute and pretty? I've used some floral pattern paper as my covers and regular white card stock for the inside of the notebook. Each of the pages were die cut with Color Combos A2 Panel Die. For the front and back cover, I wanted to have a thicker page, so I layered two die cuts together. All pages are bound together with the Pool Binding Discs.
Now for the fun part, building the reference guides in the disc bound book! As you can tell, it's a work in progress. I have a lot of inks to get through before I finish my entire reference book, and I'm sure before then I might have indulged in a purchase of some new inks before I get there… haha!
I used the Color Combos Die to die cut the small square out of white card stock. Six squares can fit nicely in one page. On each of these squares, I sused the Color Combos for Inkpads stamp set to swatch my inks in combinations of 4 colors.
Directly on the page to the right of each of these ink swatched areas, I stamped the lines in black with the Bullet List Stamp Set. There is also a mini solid circle stamp in the set that lets you stamp the ink color in the bullet! I stamped the matching color and wrote in the ink color name on each line. Die cut, stamp, write, and repeat! Whenever I've finished these pages, I can easily die cut and add more pages to this disc bound. What should I swatch next, distress oxide combos?
Shop the Tools & Storage Release
The Waffle Flower November 2019 Tools & Storage Release is now available in store!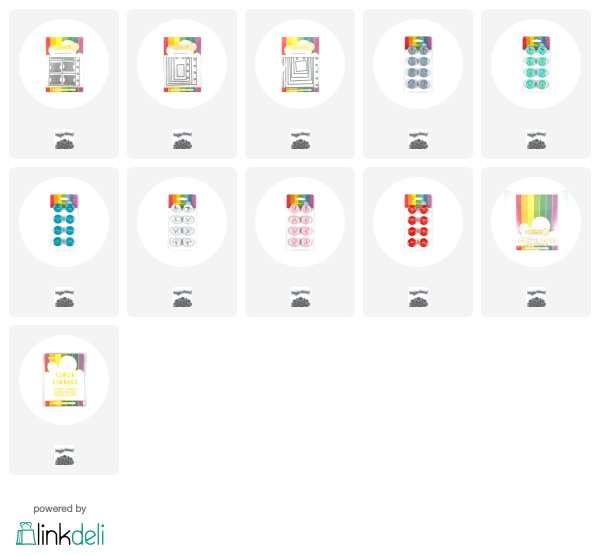 Blog Hop
This post is part of the Waffle Flower November 2019 Tools & Storage Release Blog Hop! The team and invited guests have teamed up together to bring you lots of inspiration with this month's release products. So hop along, share some love, and most importantly have fun!
Waffle Flower | Keeway Tsao | Renee Day
Channin Pelletier | JJ Bolton | Mindy Eggen | Rebecca Keppel
Giveaway
To celebrate the blog hop, Waffle Flower is giving away a $25 gift certificates to a lucky winner. You can leave a comment on my blog and along the hop by 11:59pm ET on 11/14/2019 for your chances to win. Winners will be chosen at random from the comments left on any of the posts on this blog hop and will be announced on the Waffle Flower blog on 11/16/2019.